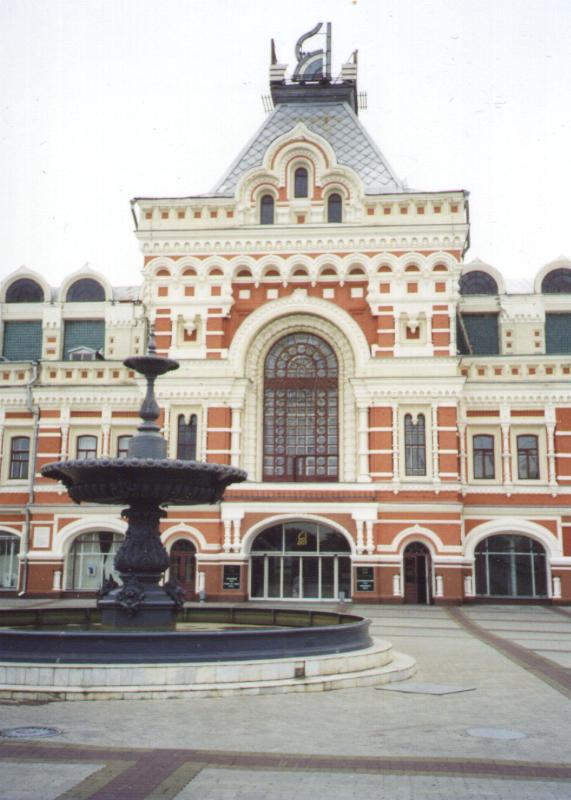 Building of the old Nizhny Novgorod Fair
In 1816 fair in Makariev, which was recently reconstructed, burnt down. That is the reason why the All-Russia trade fair was transferred to the Oka's and Volga's river banks in the outskirts of Nizhny Novgorod, it completely changed look and lifestyle of the city. Under the leadership of A.A. Betankur and based on his projects this large fair complex was erected. That largely contributed to the trade significance of the city and made it the third largest city of Russia. It existed more than a century and played a great role not only in the history of Russian trade and the establishment of the Russian market, but it was one of the largest fairs in the world.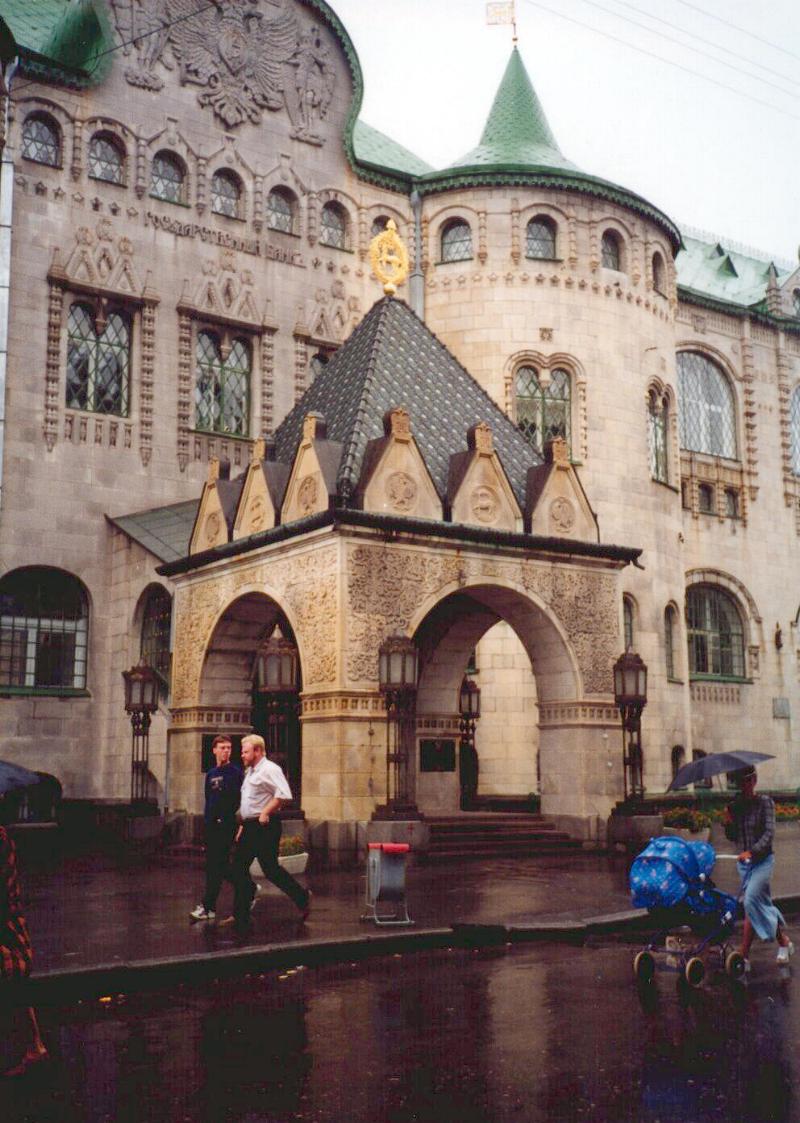 State bank building
One of the brightest examples of constructions in neo-Russian style is the building of the State Bank built under the project of Vladimir A.Pokrovsky in 1913. The State Bank was built on the occasion the 300 anniversary of the Romanov's dynasty. In the whole the architecture of the building has no precedents in the history of Russian architecture and is to be considered a product of artistic fantasy of the project's author. Semicircular towers, a projection at the north front are associated with a defence construction like a fortress or a castle, and the principal square of the building - with gigantic boyars' chambers. The painting on the walls and the vault in the hall were designed by the famous artist and illustrator of Russian folk tales, Ivan Bilibin. The unique interior paintings are made by P.P.Pahkov and N.P.Pashkov.
The Nizhny Novgorod Kremlin is the central part of the ancient town which occupies a relatively small territory on a hill dominating the confluence of the Oka and the Volga rivers. There were originally 13 towers in the Kremlin; today we have the opportunity to see 11 of them. The Dmitrievskaya Tower – it's the main one even nowadays - was the defence centre of the upper Kremlin. It is the highest and most fortified tower of the Nizhny Novgorod Kremlin. Historical and art expositions were opened in the Dmitrievskaya Tower of the Kremlin, and they soon became the modern Nizhny Novgorod Museum of Art on the museum-preserved territory of history and architecture.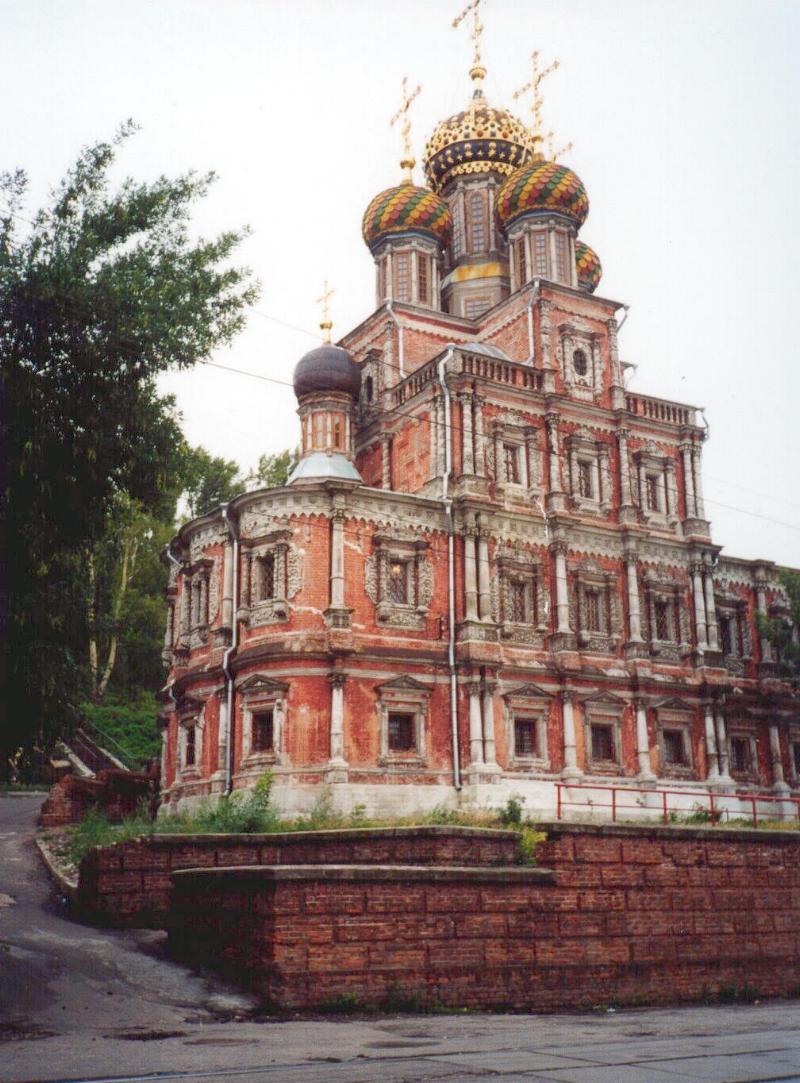 Stroganovskaya Church which needs reconstruction
The Construction of the Nativity (Stroganovskaya) Church, is a fine sample of Russian baroque. It was funded by the Stroganovs, a prominent Russian merchant family and is one of the most beautiful religious buildings of the XVIII century, notable for the particular splendour of its white intaglio. The interior of the church is in a very good condition, so if you are interested in visiting an Orthodox church this one is an excellent choice. The singing is also beautiful.